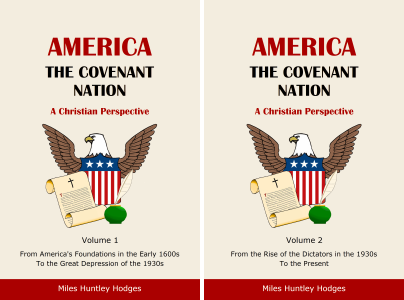 More information about these books can be found at thecovenantnation.com

The next section is a detailed

Western Cultural History

running

from the early days of Israel, Greece and Rome ... down to

the "Gilded Age" of imperial Britain, France, Germany, Austria, Russia,

America, etc. at the end of the 1800s ... just prior to the disastrous "Great War" (World War I).
Here too you will discover multitudes of pictures




The third section on

World History since 1900

includes a lot of the same material found in the later chapters of the American history section ... but with

a much broader reach to the world outside of America.



And again ... here too you will discover multitudes of pictures

Then comes the section on

World Cultures

... which reaches back to prehistoric paleolithic and neolithic societies, covers the rise of civilzation in the Ancient East, then the development of Chinese, Indian, Middle Eastern, and European civilization ... and then summarizes the above sections on the arrival of modern history.

With yes ... multitudes of pictures!

The next section is one that I started in the late 1990s in in effort to offer early "pre-Wikipedia" (!)

Biographical References

to online researchers. This section is divided into three parts: People of Ideas, People of Action, and then numerous in-depth biographical sketches.


Likewise, the next section represents and effort to place on the internet as many of the

Classic Pieces of Literature

as possible ... in English translation of course, but often with the text in the original language placed alongside the English translation.


Being the lover of art

‒

and its ability to give graphic portrayal of the spirit of the times when it was created

‒

I have included here

a vast collection of artists and their work

reaching from prehistoric, Mesopotamian, and ancient Egyptian art

...

down to the present.

And of course pictures ... masses of pictures!

This next section is

mostly

a collection of historical documents

... but also maps, historical outlines, and even policy papers I previously assigned my students as part of their course work.


French? Yes ...

French

. I taught the subject and have placed here not only the full textual material we studied (years one and three) but also the reading assignements based on the books that they possessed (years two and four) ... but also a huge collection of pictures my students and I took on our trips (six trips over the period 2005 to 2015) to Paris ... and London.


This next section is a year-long Christian history I put together as a

Confirmation Class

for young Presbyterians I was pastoring. This was a combination of Bibical history and then simply Church history

‒

stretching over the centuries. I wanted these young teenagers (and their adult mentors working with each one of them) to have a clearer picture of the great religious legacy we Christians are privileged to possess

‒

not only to measure up to but also to love and enjoy.


| | |
| --- | --- |
| | I have also included here copies of the Bible in various forms: three English versions (NIV, RSV, and KJV), and a French, German, and Spanish version ... plus the older Latin Vulgate version, the Hebrew Old Testament, the Greek New Testament. And I included also the writings we class as the Apocrypha. |

And finally ... my own personal story as a

Spiritual Pilgrim

... also drawn from another publication of mine

‒

which appeared in 2021

‒

under the same title. I offer this simply as a way of presenting some perspective as to how and why I understand our history as I do ... and its particular meaning to us today.

So here too you will find the full text
of the 260-page book
but also

multitudes of pictures which are not in the printed work.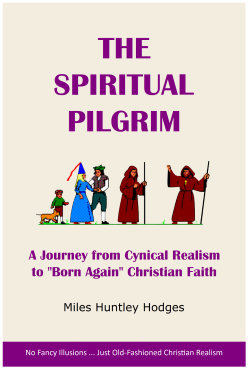 More information about this book can be found at thecovenantnation.com