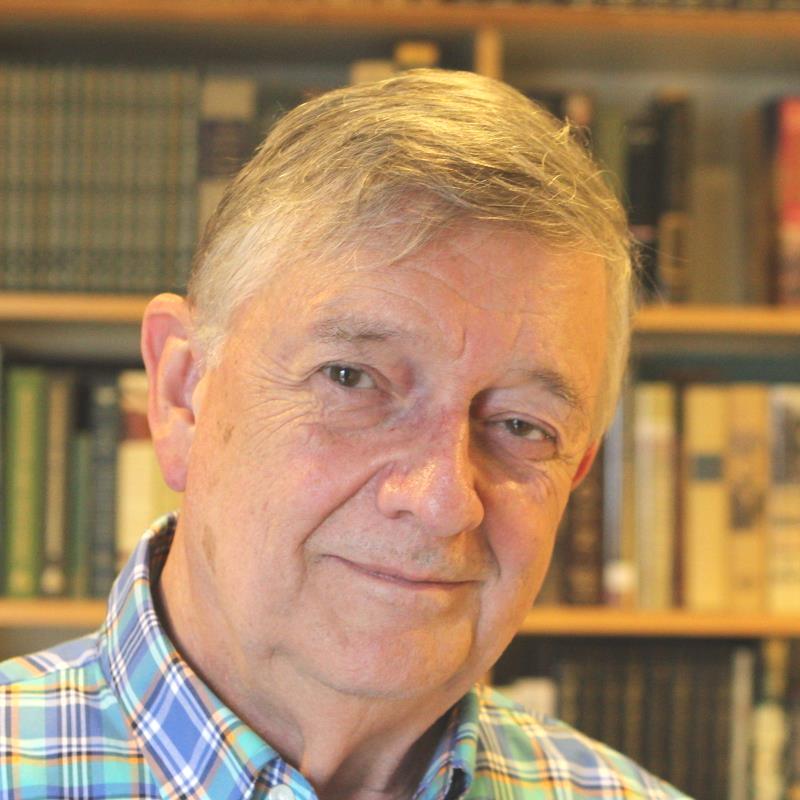 Ever the political analyst. I am by training and experience not really an historian but instead a political scientist – by very strong instinct. I have long used history as my laboratory in developing an understanding of social and political dynamics. But I am also a dedicated Christian – who had to come to that Christian faith and understanding through a long process of searching for the Truth in life. Actually, it turned out that Truth found me! From that moment on, I have been trying to flesh out the details of that Truth. This study is a part – a big part – of that effort.
Early in my career I was a university professor (international politics) and a consulting political- economic analyst for corporate America. My journey started back in the 1960s at Georgetown University (1963–1968), when I did my master's thesis on South Africa and my doctoral dissertation on Belgium, both concerning the subject of multiculturalism – having become intrigued with the subject because of my junior year (1961–1962) spent at the University of Geneva in multicultural Switzerland. The dynamics by which I came to predict (as it turned out, correctly) that South Africa in the mid–1960s was destined to go down a path different from the one being followed elsewhere in Africa (South African Whites would hold on to their power, at least for another generation) pushed me to dig more deeply into the matter of why societies go this way rather than that. And I arrived in Belgium (1969) just as it was beginning to find relief from the long struggle between the French and Dutch-speaking halves of the country – by instead moving to serve the higher goal of becoming the center of a rising New Europe. I was impressed by how societies that find a higher purpose to their very existence can gain great strength in the process.
University professor. As a young political science professor at the University of South Alabama (1971–1986), I had the opportunity to broaden this interest considerably, teaching over the next fifteen years not only American diplomacy and international relations, but also regional political dynamics (courses offered annually on Europe, the Middle East and Asia) by which I began to understand how different societies see things differently and thus approach life differently. But I also saw a pattern amidst all these differences and, early on, developed the Four-Generation parable to explain this dynamic. This interest in social dynamics led me ultimately to set up my own consultancy business in political-risk research, working with banks and corporations located across the American South, and ultimately to offer a special contract course on political risk analysis staged at the London School of Economics. Thus it was that I put to work my instinct for Realpolitik. This study certainly reflects that same instinct.
The cynical Realist. However, something was missing in all this political Realism. I was quite understanding of the dynamic of the rise and fall of societies – and was not very happy watching American society going through this same dynamic in the 1970s. Sadly, in all this insight, life was showing me no good exit from the cynicism that hard Reality left me with. I was a most unwilling member of a latter-day Lost Generation, having become greatly disillusioned with life.
Encounters with God through contemporary examples of Jesus Christ. Then in 1983-1984 – in the midst of immense spiritual turmoil – God began to reveal himself to me step by step, eventually put clearly before me in the form of a young Catholic priest I worked with in El Salvador (1985–1986), a Christ-like figure loving and encouraging a small community of campesinos being shot up in a savage civil war going on in that country; then soon after that, an Episcopal priest who performed the same act of loving support to throwaway kids living under the boardwalk at Pensacola Beach; and similarly, a local plumber who went fulltime into a deeply caring Christian ministry to the homeless in downtown Mobile. Coming to know and work with these individuals opened up a whole new world for me.
While still teaching fulltime, I found myself undertaking part-time both regional prison ministry and Mobile jail and street ministry, fascinated to see how the Gospel of Jesus Christ brought wonderful light into the human darkness, even when that darkness seemed very dark indeed. As a Realist, I knew quite well that this was a darkness that no human program, no government program, no amount of Human Reason, was going to bring light to. For a natural cynic, the Gospel of Jesus Christ was a huge revelation.
Taking up the call. In fact, this personal Awakening was so huge that it caused me in 1986 to drop my professorship, tenure, status, and all, and head off to seminary in Princeton, simply to devote myself fulltime to deepening my understanding of the Christian social dynamic. Actually, fulltime was even fuller because I almost immediately started up a daily morning street ministry nearby among Trenton's homeless – breakfast, bible study, and just wide-ranging discussion. I would continue my hands-on work there, even for eighteen months after having completed my studies at the seminary – working in construction while awaiting a call!
---
6This personal story of mine has been recently published (September 2021) as The Spiritual Pilgrim – A Journey from Cynical Realism to a "Born Again" Christian Faith. Its various 250-page print versions can be found online under my name at amazon.com or barnesandnoble.com, as an ebook at kobo.com, or as an audiobook at audible.com. Here too, more information about this book (and how it can be purchased) can also be found on my website thecovenantnation.com. But you will also discover a lot of coverage of all this on this website: The Spiritual Pilgrim.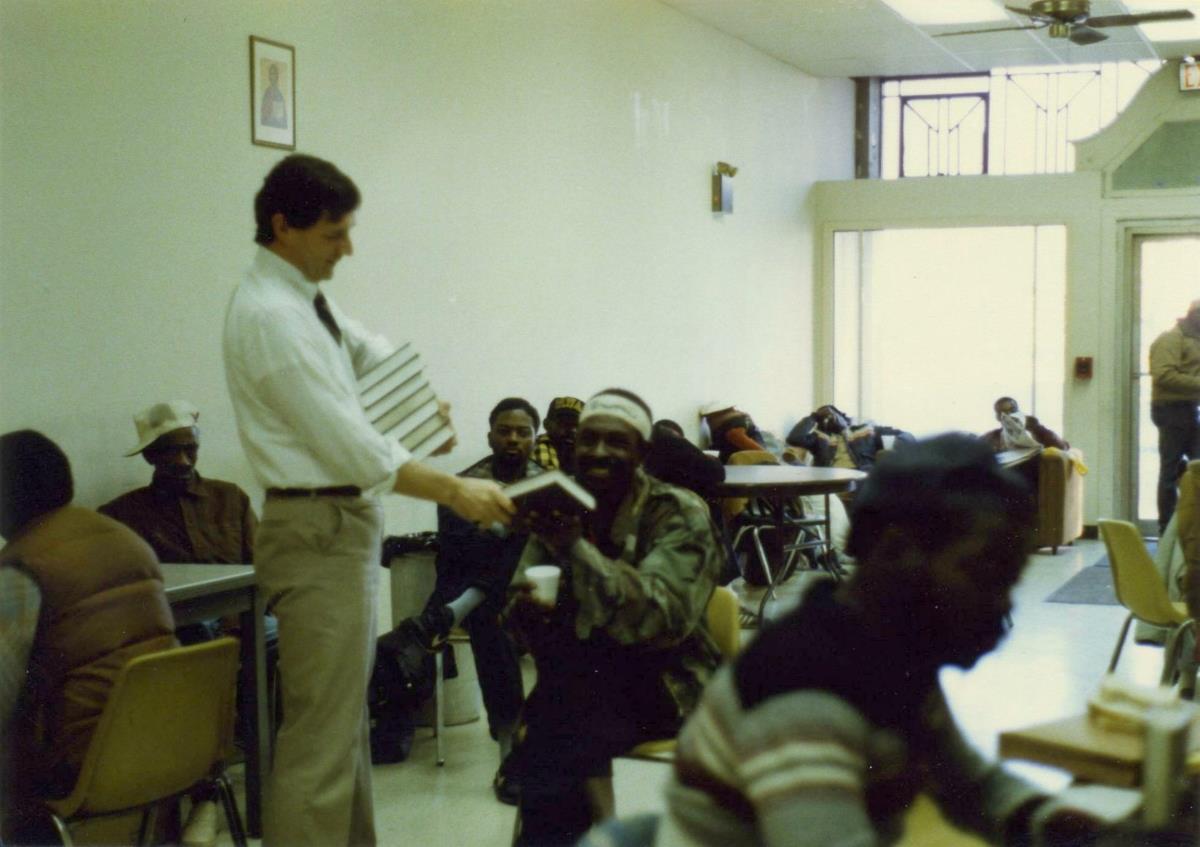 Something of a side-note on my Princeton days but illustrative of where I come from in life was when in 1989, just a few days prior to the time I was due to graduate, my thesis mentor, a youngish professor at the seminary, finally reported my grade (which I myself had not yet seen) to the Registrar. It was an F! This was his personal assessment of my 260-page senior thesis, which was assembled after I had spent two months in South Africa the previous summer interviewing widely leaders of the various racial groups that made up the South African Society.
My thesis concluded that there was going to be no violent revolution that would bring Black power into full play. But instead, an amazing spirit of racial reconciliation was going to achieve the same objective. This fervently Liberal professor, who actually knew very little about South African society and its dynamics, concluded that I had been taken in by South African Fascist deception, and thus I was not worthy of the Princeton stamp of approval. He was so wrapped up in his bubble-world of Liberal Reasoning that Reality found itself beyond his reach. Anyway, as it turned out, I had so many extra academic credits accumulated that much to his surprise I was able to participate in the seminary's graduation ceremonies three days later – thanks to a sympathetic Registrar who immediately refashioned for me my major from Christian Ethics to Biblical Studies. And when I ran into him sometime later, when things were unfolding in South Africa just as I had predicted, he was not interested in following up on the subject!
The discovery of the power of historical narrative. In any case, one of the great wonders that hit me in those seminary years came in acquainting myself with the power of the Judeo-Christian narrative, especially in the original languages of Greek and Hebrew! It was at this point that the idea of social narrative itself took on special meaning, even supreme importance, to me.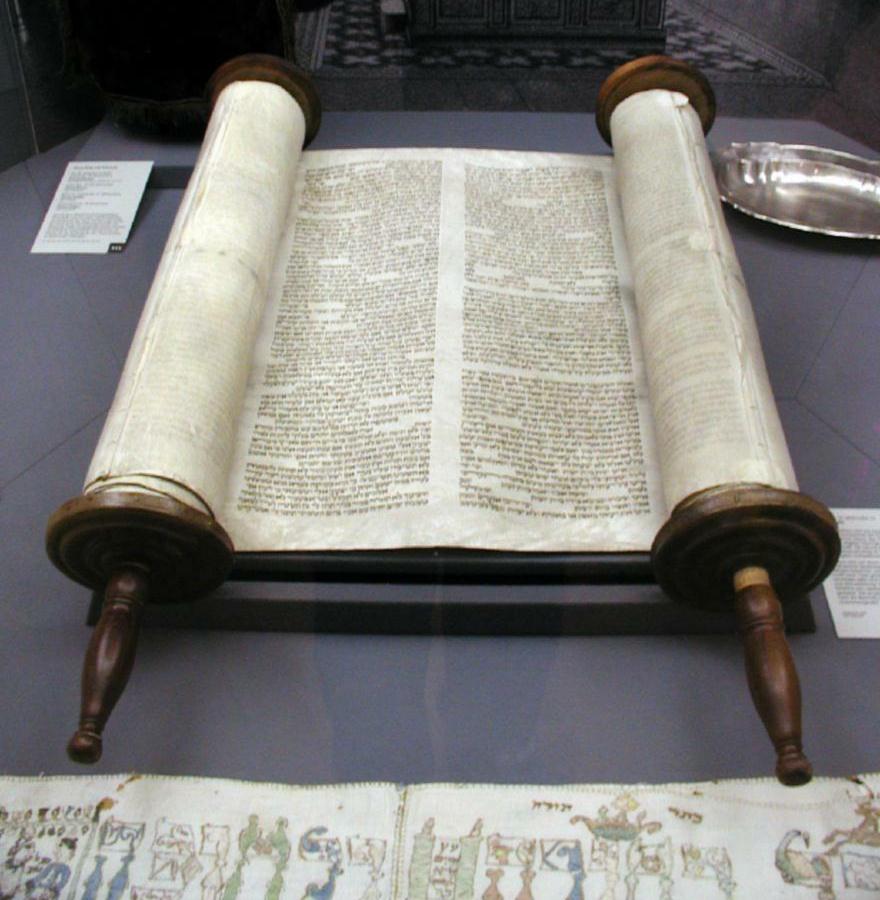 This arose from understanding the grandness of what the ancient Jews had achieved when they were dragged off to captivity in Babylon and were no longer permitted to practice their familiar pattern of worship, up until then mostly animal sacrifices performed at the Temple by temple priests. Unable to build a temple for themselves in Babylon, they instead simply reinvented themselves around their own narrative! They were a people anciently covenanted to God to be precisely his people – and as such had a marvelous story to tell about what that had meant to them over many generations. This story, this narrative itself thus became the focus of their devotion to and worship of their God Yahweh and their identity as a distinct people.

Thus it was that these ancient Jews literally created Judaism: rabbis or teachers instead of priests to lead them in their devotional life, rabbis who collected and then issued commentaries (sermons) on the gathered narrative at weekly gatherings at synagogues found scattered among the Jewish population in Babylon. It was thus the narrative itself, not temple sacrifices, that at this point defined the Jewish people and their special relationship with God. This was unique at the time. It was awesome.
And I realized how importantly Christianity was built on this same tradition of the narrative, not only including the Jewish narrative (the Old Testament) but also the story of Jesus's ministry (the Gospels) and the counsel (the Epistles or Letters) of the early saints, in particular the counsel of Paul found in the New Testament. For three centuries, the Bible became brutally-persecuted Christianity's early social-moral foundation … before the Roman authorities reversed course and adopted Christianity as the Empire's own moral underpinning.

But in reversing this course, Christianity ultimately became "Romanized."
I also understood the struggles of the Christian Reformers of the 1500s and 1600s in their effort to get Christianity back to its original foundations based on the Biblical narrative – and not on just the Romanized ecclesiastical or hierarchical Church-based, legalistic, political-social tradition. I well understood how this inspired the Puritans who came to America in the early 1600s to put into operation a society that would actually try to live as close to the counsel of that same Biblical narrative as possible. These Puritans were well equipped with highly educated teacher-preachers (like the Jewish rabbis) to keep them aligned with this Biblical counsel – through the weekly holding of Sunday gatherings where sermons inspired by this Biblical narrative were presented on an on-going basis.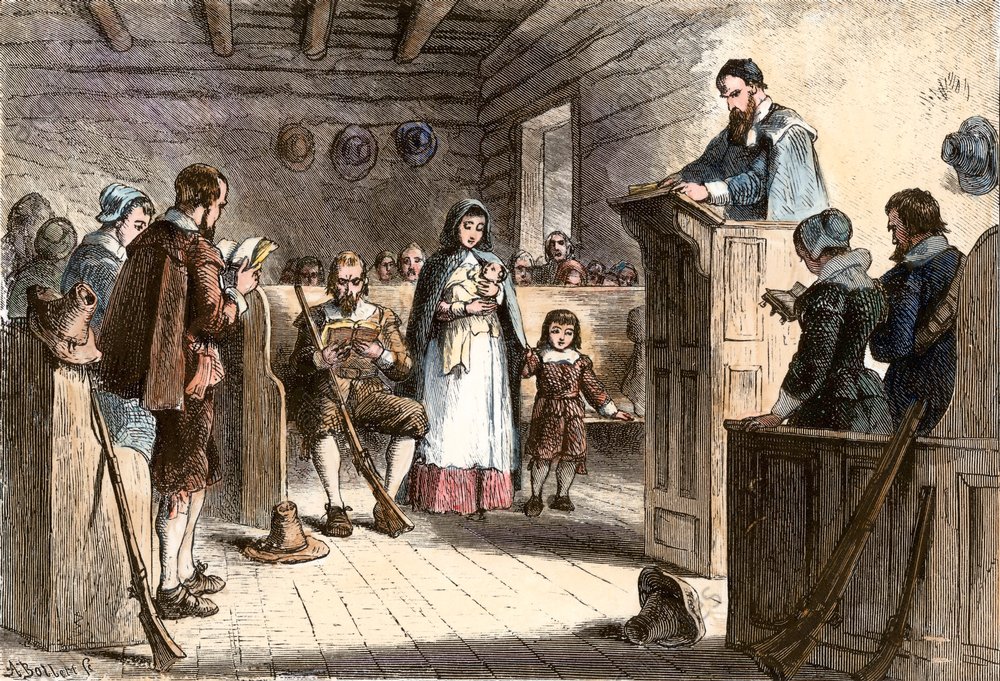 While in seminary I had no intentions of becoming a pastor. But pastoring is ultimately the task God called me to in my move into my second career. Over a twelve-year period, three Presbyterian churches were to hear, from the pulpit and through special social-studies courses, sections of that narrative, mixed in with my tendency to move to contemporary social-cultural analysis in the process. I even in the 1990s started up my own website (newgeneva.org, later refashioned as spiritualpilgrim.net).
New Geneva. In my last years of pastoring I put together a team of myself and four other Presbyterian pastors and a Presbyterian businessman and for two years worked on developing a New Geneva study center to retread Presbyterian pastors and elders, naturally around both the Biblical and the Christian West's historical narrative. But with seventeen acres in hand, the project awakened a prestigious Presbyterian Church nearby, which viewed the project as possibly resulting in a sheep raid on their flock and, wielding enormous political pressure in the Presbytery, had us shut down.
The King's Academy. Thus it was at this point that God led me to take a position (September 2001) at a new and quite humble but very spiritually and intellectually rigorous Christian school, The King's Academy (TKA). Quite ironically, in my first week at the school I stressed to my students that the days of Fortress America were gone. The two oceans no longer served to protect us from the affairs of the rest of the world. We no longer had an option as to whether we wanted to get involved with events abroad or not. It was our destiny to play a huge role in the world's development, whether we wanted to or not. Also, I stressed that the world now in this day and age would be coming to us – and at us – on its own terms, and we needed to be prepared physically, emotionally and spiritually to face such challenges. In fact, I mentioned in several of my classes how the Islamic jihadists wanted to take down the New York City Twin Towers. Tragically, my point struck home to my students even more deeply, when the very next day the Twin Towers did indeed come down.
I don't know what made me pick that example (I was of course aware of the former attempt in 1993). But that's how doing God's work often goes. That certainly got my students' attention concerning the importance of this learning project we would be working on together. Nonetheless, this was not a happy thing for me. Two of the people who died in the Towers were former parishioners of mine when I served as a pastor in Northern New Jersey. One in fact, the church treasurer, I was rather close to.
Anyway, from this academic base camp at The King's Academy I began to expand considerably my teaching material, which bit by bit made its way to my website, including Western cultural history, comparative world cultures, biographical sketches, French language development, classic literature, even art history! And this is the material (the American history portion anyway) that would bring me today to produce this narrative that appears before you.
About This Study

As already indicated, this has been a long-researched project that was gradual, changing, and always developing here and there over a twenty to thirty-year period, some of that during a time of pastoral duties, though most of it while teaching my high school students at The King's Academy. It was done with the understanding that this is political science and Christian philosophy as much as historical fact.But in any case, the facts are extensively researched, and abundantly detailed.
Ultimately this particular study is about America and its covenantal relationship with God, offered America by God through the willingness ofAmerica's early leaders to follow Jesus as the Lord and life of this strange venture, this founding of a very new and very unique society. These Founders would be commissioned not only to help all members of this new society to live up to the terms of this Covenant (which the people themselves also agreed to honor) but also to show through the American example the way to such a divine relationship to the rest of the world. In accepting this commission, it was understood by those early Americans that this new society was to dedicate itself to living to great purpose – to be a City on a Hill, a Light to the Nations.
This covenant relationship with God has certainly been one with its ups and downs. But it was always this relationship that clearly moved America forward, eventually to become the superpower of the 20th century. But sadly today, an overly comfortable and smugly self-satisfied America has again drifted away from this relationship, perhaps further than it had in any of its earlier wanderings. We have now raised at least two – and are working on a third – generation that in general knows very little, or even nothing, of this Covenant.
America needs to be awakened to both the blessings and the adversities of life, shown the wisdom of those who went before us, facing most of the same problems – in different packages, but fundamentally the same issues then as now. There is much to be learned in once again hearing the American narrative. There is much that must be learned, or social drift into an ever-darker world will be the foreordained outcome.
Even the Puritans – or better, especially the Puritans – who started out this American narrative, were aware of this challenge. And that is why we start with them.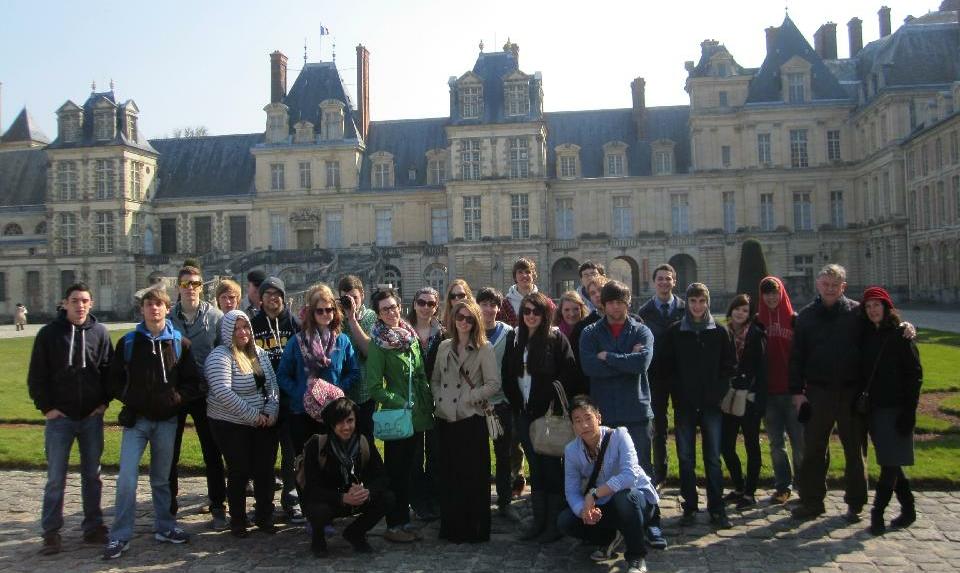 For more on this personal journey, go to The Spiritual Pilgrim