The Rise and Fall of Societies
History teaches us a key lesson: that societies rise – and then fall – sometimes in short order (just a few generations), sometimes slowly over the centuries. But they all do at some point come and then go as strong, viable societies.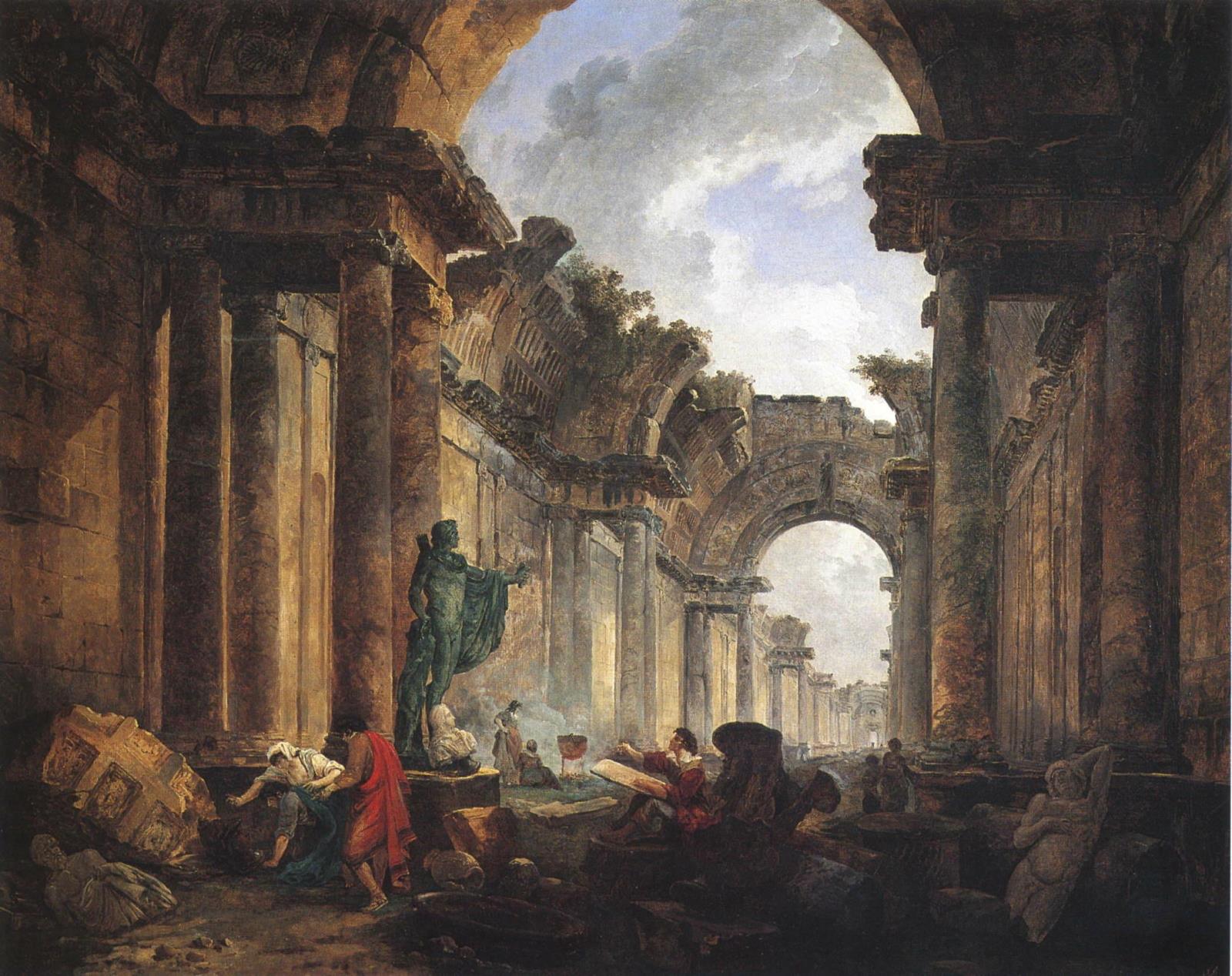 For instance, ancient Athens rose to glory and then fell in the span of only a mere century. It did linger on after its fall, but no longer a great society. Rome however managed to hang on for centuries between its gradual rise beginning in the 300s and 200s B.C.1 (or earlier if you take into account its very first steps) and its fall, first in the Western half of the Empire during the 400s A.D. (thanks to the Germans) and then in its Eastern territories in the 600s A.D. (thanks to the Arab Muslims) – although it did hang on as a small Eastern power all the way up to the mid–1400s.
In the 20th Century alone, we watched the decline and disappearance of the once-great British, French, Dutch, Belgian, and Portuguese Empires. And we saw both the 70-year dramatic rise and then dismal collapse of the Soviet Russian Empire. And we got to watch Hitler's "1000-Year Reich" and the great Japanese Empire rise to enormous greatness and then to full collapse – all in a mere dozen years.
And we got to watch America rise from being a secondary power to the status of being the world's sole superpower in the course of the 20th Century.
Thus arises the question: for how long will America hang on to its greatness? Will America be like ancient Athens, holding on to greatness for only about a century (such as what happened also to the great Habsburg Spanish Empire which dominated the entire 1500s)? Or will it manage to carry on over the centuries, like the great Roman Empire?
Back in the early 1970s, when I first took up university teaching, that question was put to me by my students, naturally concerned about the direction toward which their American society seemed to be headed. I answered with a story illustrating a society's natural dynamics of growth and decline, a story explaining how strong leadership, inspiring a disciplined social-moral order, could establish and build to great strength an entire society. But the story also illustrated how corrupt or just morally lazy leadership, which seems to come along inevitably with time, would also confuse and severely damage that society and its social-moral order. I called this story the "Parable of the Four Generations." Here is a brief summarization of the parable.
The First Generation. A society typically begins under the mastery or leadership of a very strong-willed individual, not infrequently a young man who climbs out of very tough – even brutal – circumstances. And in overcoming those circumstances he achieves a self-discipline in the face of dangerous challenges, one which so strongly impresses a gathering circle of young warriors that he is able to turn this group into a similarly disciplined band of conquerors. The warrior-leader is very generous to those who would follow his lead bravely, against even the most dangerous of challenges. But he could also be equally unforgiving of those who would fail to live up to his very precise warrior code or his high expectations of a very brave performance in carrying out the warrior duties of those who would dare join him. Washington and Hamilton exemplify this type of individual.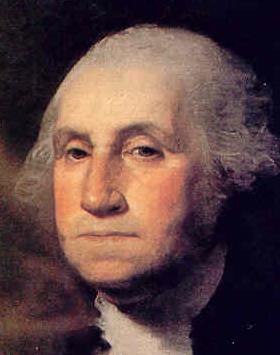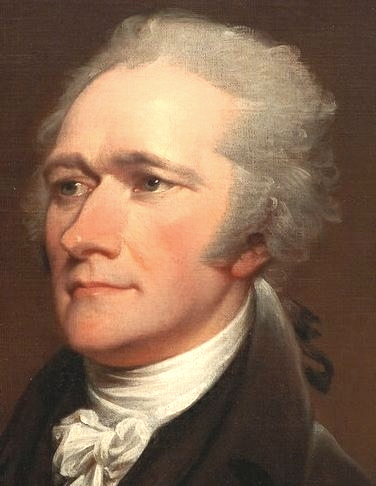 But what drives this leader is not just some hunger to force others under his direction for the sheer joy of it. That can come to certain people as a big ego-high. But usually that same urge will blind and ultimately destroy such wannabe leaders. No, what drives this First-Generation leader is vision, a higher vision or sense of call that comes from some source other than the approval of the immediate world around him. It comes typically from a sense, even at a very early age, that Heaven itself has a special commission for this young man to build a society that will serve the greater will of Heaven, God, Providence, Allah, Zeus, Tian – or whatever name is given to this Higher Power. It is the ability of our young warrior to keep his eyes on this higher call that allows him not to fall victim to the flattery of those who would try to use him for their own personal gain. He is immune to such human willfulness. Thus such vision with its call to bold action as well as an unshakable resolve to keep himself and others under the inflexible moral discipline required to see that vision come to reality together make him the powerful leader that he is.
He also occupies a special place in history because his arrival on the social scene is timed with developments well beyond his own political-social designs. In fact, he himself is no such political-social designer. Instead, he is an individual fully capable of taking on fearsome challenges immediately in front of him as they arise to confront him on an almost daily basis. He does not design life, like some lofty intellectual working at a desk and living in a bubble of beautiful ideals and wonderfully rational plans designed to achieve utopia. His world is tough, messy, and unpredictable. But he is fearsomely brave as he pursues this political-social call placed on him by the very power of Heaven. He resolves simply to keep moving forward, even in the face of the most discouraging circumstances.
And thus it is that this man of valor is able to inspire others to join him on this path of overcoming – and ultimately this path of social conquest. He is thus able through sheer doggedness to produce social greatness.2
And in our parable, that conquest would include even the great civilization just over the next mountain range, a civilization that is in deep trouble because it is no longer led by such powerful leaders as our First-Generation founder. This once-great civilization has fallen into deep moral decay, one that inevitably comes along with the rise to power of the Fourth and final Generation. This civilization finds itself caught at this point in time in the throes of social collapse. It is ripe for conquest by some kind of rising power outside itself. And that is where the First-Generation leader finds himself and his men headed in history.
Timing is, of course, also key to success in history.
The Second Generation. The son (the Second Generation) of the original founder-warrior will also have grown up in tough circumstances, though only because of the disciplined social environment established by his father, not because of a threatening political world immediately around him. By the time he is a rising young man, much of that has already been cleared away by his father's early successes. However, the father's grand vision, in which he understood rather clearly the ultimate destiny of his small but growing society, has had the father over the years preparing his son to take up the responsibilities that one day will be passed on to him. The First-Generation father therefore has had his Second-Generation son train and join him in battle, learning the responsibilities of leadership. There is, after all, a world to be conquered by both of them, father and son.
And that conquered world one day will need to be administered by a competent ruler. But it will fall to the son, not the father, to be just that individual. Anticipating this, the father perhaps will have, early along the way, sent his son off to live and study for a number of years within that larger civilization, one that is destined to be ruled by his own rising dynasty. This certainly occurred in the case of Philip II of Macedon, when he sent his son Alexander off to Greece to study under Aristotle. As a result, the son will know and understand the ways of the larger world that one day will be his responsibility to rule.
The son will also know of the Heavenly Commission upon which his society was originally founded by his father, though perhaps only secondarily, through what his father has told him about it. The son will respect that Higher Power and will take its ruling principles into account in his governance. But he will also be shaped by his knowledge of the political codes and moral rules of the society he is about to inherit, its wise counselors, its civilized ways. All of this will come as a blend of the son's own vision and self-discipline. He is more the person of Reason, like the civilized world he has come to know, than of dangerous risk-taking, something required by the social conditions his father grew up in.
Typically, the era of the Second Generation will be understood by historians as constituting the political height of that society or civilization, the one created or restored through the conquering efforts of the First Generation, and the considerable administrative talents of the Second Generation. John Adams would exemplify that particular generation.3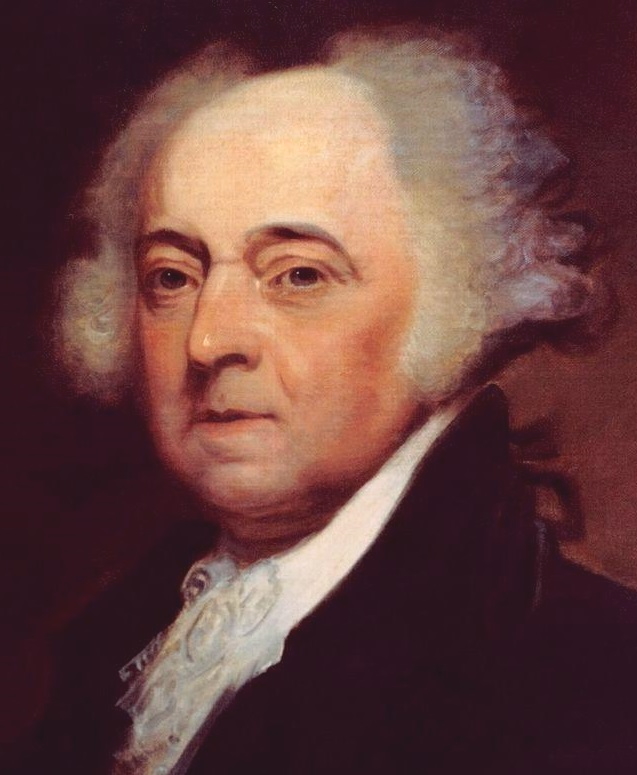 The Third Generation. The grandson/son of the two preceding generations will be personally familiar only with life as lived within the palace that he was raised in. He will know well the stories of the great valor of his grandfather, although such knowledge will have more the nature of folklore than reality to him. He will see and experience directly the blessings of his father's well-administered social-legal order. It certainly will have already benefitted the son greatly. And thus he will be entirely devoted to the idea of completing and securing the full development of that perfect social order. He will spend his time in his royal chambers working on that perfect design, working closely with his highly-educated advisors on the specifics of a proposed legal order he wants them to put into place by royal decree.
Along with the proposed legal order, his own vision typically will include the perfecting or beautifying of the visible features of the civilization he has inherited: the beautification of the palace dwellings; the building of magnificent homes for his huge administrative staff; the upgrading of the public places such as the all-important central market and the houses of worship; the development of public parks and places of leisure (mostly for the privileged urban classes). Jefferson would exemplify that particular generation.4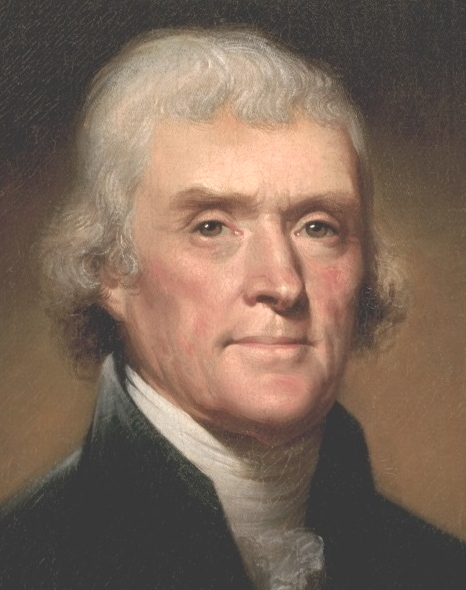 Of course all of this will come at a great cost, especially to those least able to fend off the tax collectors, who fleece the poorer classes to pay for these extravagant projects, projects which will bring little or no benefit to the lower social orders. Restlessness and even occasional revolt will from time to time upset this utopian social order that Generation Three is attempting to put into place. And our ruler will be uncomprehending as to why such turmoil is accompanying his efforts to perfect his people's world. But that is because he lives largely in a social-intellectual-moral bubble of his own making. He is far removed from the hard realities of the larger world around him. Most importantly, he has lost touch with those he is expected to govern. He no longer relates to this people as a moral compass or spiritual guide for them. Trouble brews.
The Fourth Generation. Having grown up in a world of total privilege, surrounded by flattering supporters who were looking to be brought into that world of privilege, our Fourth-Generation leader will have lost touch completely with the hard realities facing his society, the challenges that as society's governing authority he is expected to address and solve. But he lives in a world of massive disinformation (who would dare to contradict the presuppositions of the Great Ruler). He is clueless as to his responsibilities.
Not only is there a total loss of dedicated discipline to his governance, there is not even any particular direction to it. He is a person of no particular vision, except to hang on to all the entitlements coming his way as Great Ruler. He is bored, listless, and dangerous, not only to those immediately around him but also to himself. And most tragically, he is also a great danger to the society he is expected to lead. He indulges in every known diversion possible, being able (he believes) to afford them all: gambling, drugs and alcohol, sex (in various ways), wild spending sprees (for nothing in particular), cruel games (including the torture of individuals he does not particularly care for), and so on.
And as for the general moral order of the society he is supposed to be leading, it now finds itself in a state of collapse. Hungry gangs wander the streets, violating persons and property as they see the urge to do so. It is dangerous for women and children to go to market for the day's needs, or even to enter the streets at all. Extortionists come around to exact the price of protection on the defenseless people. The social order is simply collapsing. And as for the people's affection for their government, its Great Ruler in particular, there is none. They wish him dead, and would support anyone inclined to cause that to happen.
And that brings us back to the First Generation, for that is where such help is to come from. And thus the cycle begins all over again.
What the Paraable Seems to Imply About America Today

So, in answering my students' question back in those years of the early 1970s as to where America found itself in this matter of a society's rise and fall, I answered "somewhere in the middle of the
Third Generation." We had been trying to perfect the structuring of American society through Johnson's Great Society programming and building a strong South Vietnamese society able to ward off the aggressions of Communism. But instead of achieving wonderful social progress on both fronts, Johnson's programs seemed to have brought to America only shocking social chaos, both at home and abroad. And that chaos merely continued through the 1970s. At times it felt as if we were even heading into the Fourth Generation.
Later, during the 1980s and 1990s, we actually seemed to step back into a profile more characteristic of the Second Generation. But with the beginning of the 21st century we also seemed to skip ahead, down the road heading America toward the Fourth Generation. Indeed, today I would have to say that we stand somewhere in the early stages of the Fourth Generation. We have so thoroughly "Changed" the fundamental moral structure of American society, that America – and Americans – are suffering from a major identity crisis, one characteristic of the Fourth Generation.
---
1B.C. – "Before Christ." "Since Christ" is designated as A.D. – "Anno Domini" (Latin for "Year of our Lord").
2Certainly both Washington and Lincoln are perfect examples of this kind of leadership. So also was the largely unacknowledged true Founder of Anglo-American society (at least the New England version), John Winthrop. And this category should also include Hamilton, a fiercely brave soul who took up the unloved responsibility of getting the new Republic started up on very strong financial foundations. These people carried America forward in its development through the most challenging of times.
3Both Roosevelts, Truman, Eisenhower, and Kennedy would certainly fall somewhere in this category, in the way they worked to maintain and utilize American social power in the face of huge social challenges. Nixon, Reagan, and Bush Sr. probably also belong in this category.
4American examples of this would be Jefferson, Wilson, and Johnson (LBJ), all of whom sought to perfect American society (and even the world in some cases) through highly-planned or rational social redesign. Franklin Roosevelt, Carter and Clinton seemed to have started out this way, but thankfully were forced back into a Second-Generation profile when hard Reality struck!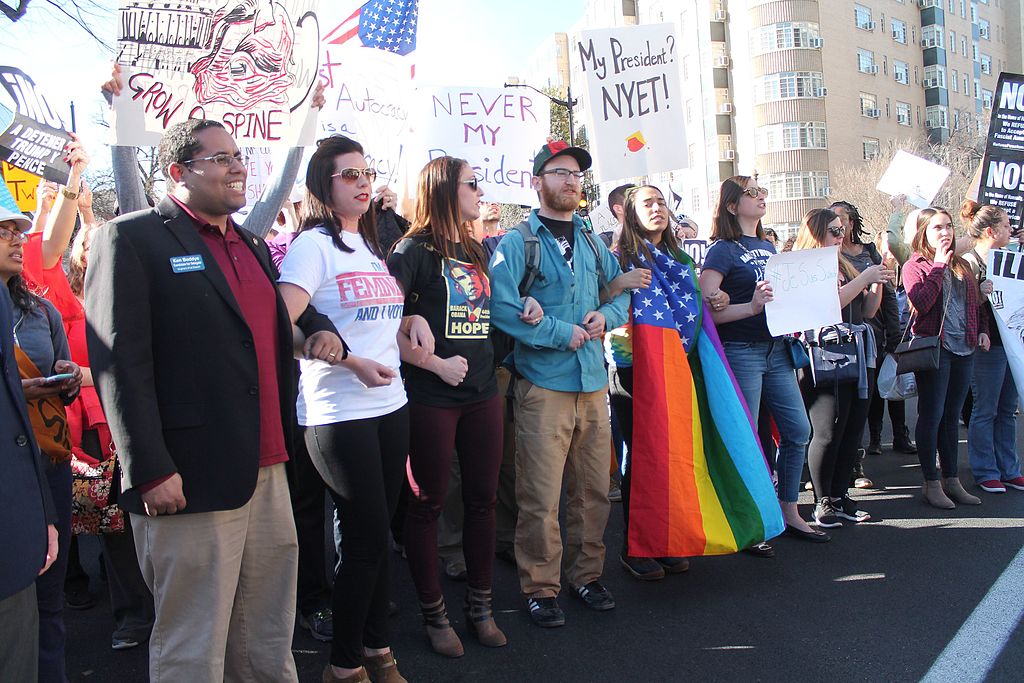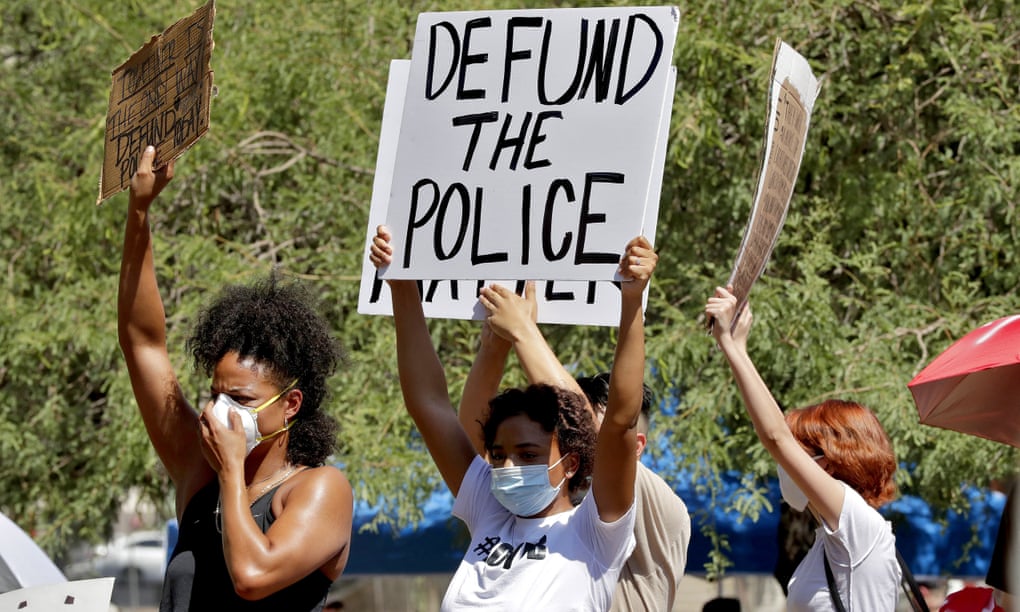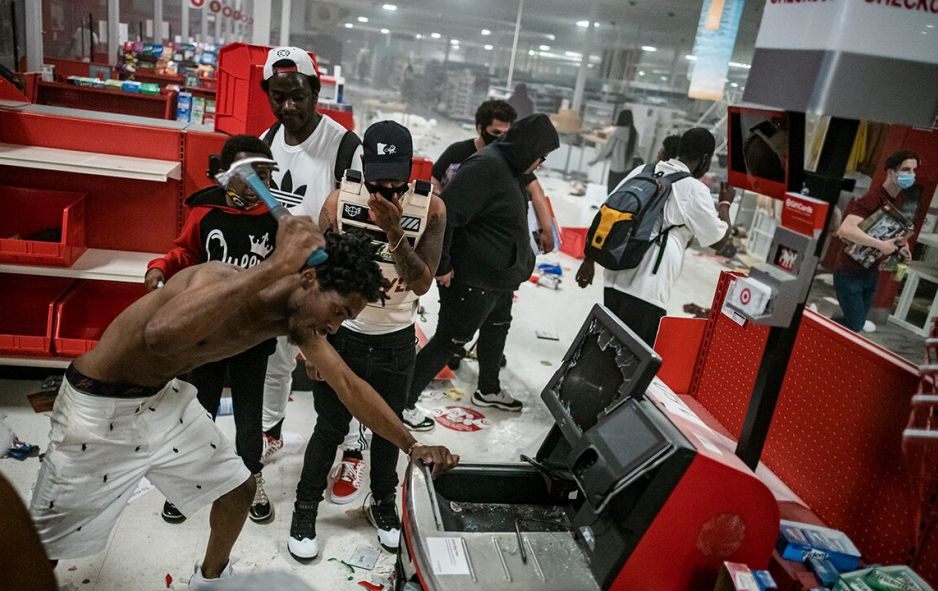 Americans seem to find it highly entertaining to tear at each other at home – wielding "Reason" like a club to crush political adversaries. The traditional moral grounding which for generations forced political debate to stay within certain boundaries has disappeared. All combatants today are so convinced of their own righteousness (who needs rules or boundaries when you are certain that you alone are the only one who is Right in these matters!) that Washington politics has become totally uncivil. This is definitely Fourth Generation behavior.
With China on the rise in its effort to become the superpower of the 21st century, this is not a good condition for America to find itself in. America seems to be losing serious influence abroad (it was a very strong America, after all, that put in place the shape and direction that moved much of the larger world after World War Two). But the loss of power abroad means also the loss of political freedom at home. A weakened America does not need to be "protected' or "guided" by a newly dominant China.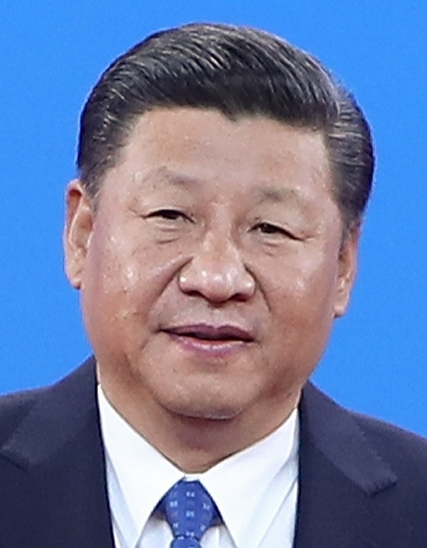 Xi Jinping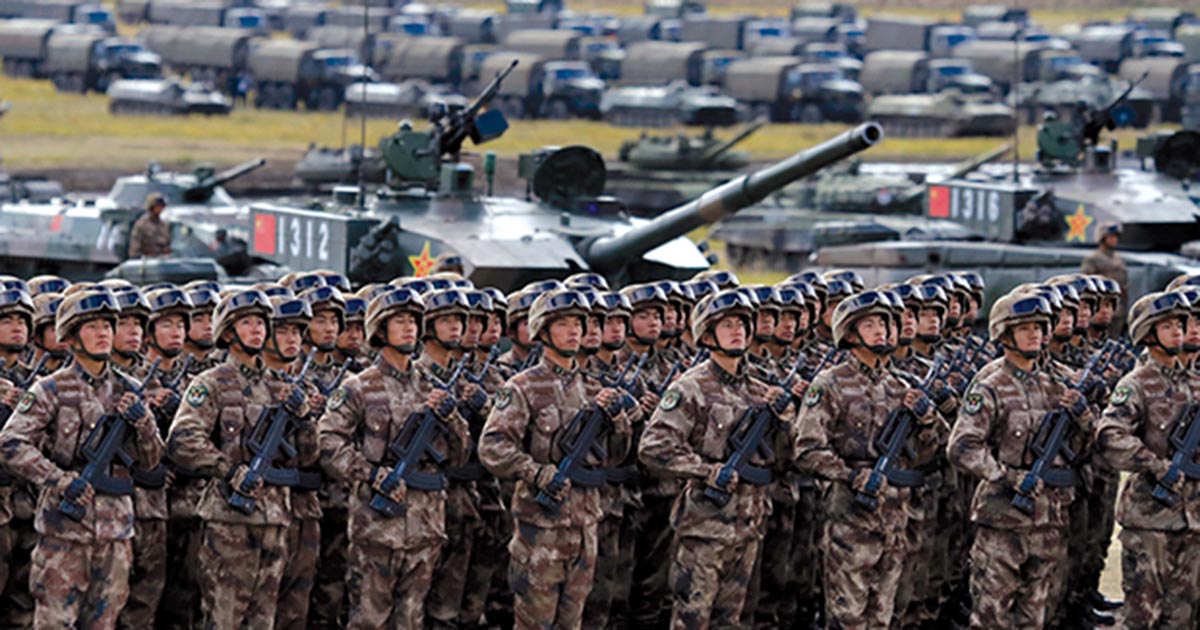 America needs help, much help, from some source other than its own self-inflicted wisdom or Reason that now pretends to direct it. It is going to need the very power that long ago put the foundations of this great society in place. It is going to need the very power of Heaven, of God himself, to get America back on track as a powerful society. Literally, it needs to restore the Covenant or contractual relationship with God, one that was agreed to four centuries ago (the early 1600s) by the Puritan Founding Fathers. In that Covenant, those leaders agreed to put this country's fate in the hands of God and promised that they would follow God's – not man's – counsel. What they were doing there in New England was totally unprecedented, very risky, and they were going to need God's help in order to succeed in this rather experimental social venture. And succeed they did.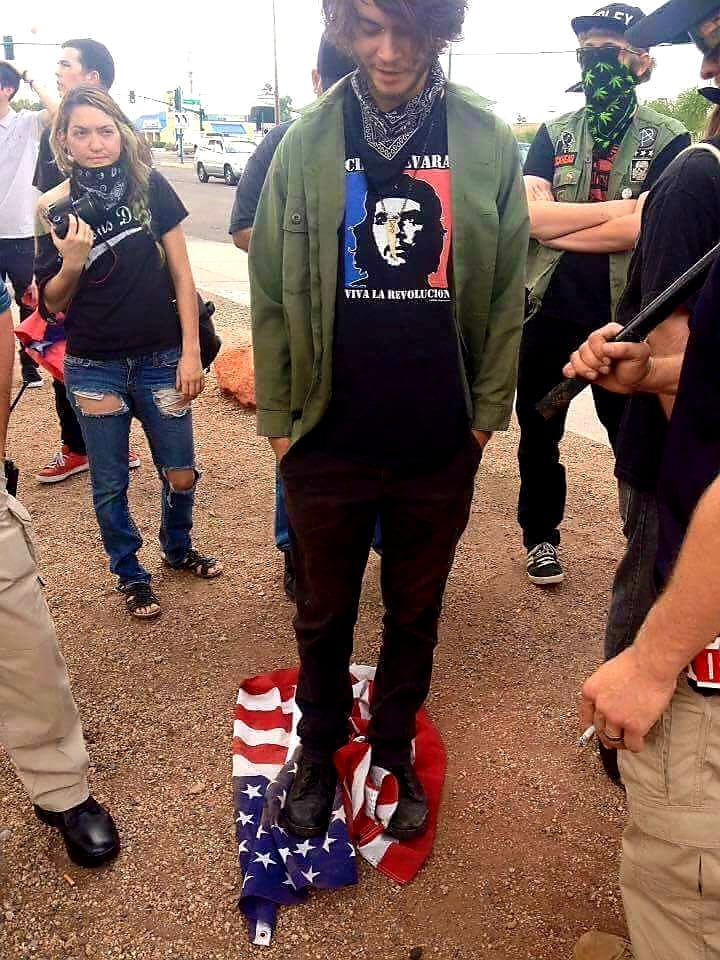 But as with all things in human nature (as our parable points out), success led American society down the road of moral drift – more than once, as it turned out! But God remembered the Puritans' agreement with him and honored the terms of the Covenant. In sending great spiritual revivals or "Awakenings" to America at various points in the county's history, he got America back on course, moving ahead once again. In each of these instances, that Godly relationship – not human social planning – got Americans ready to face some very major social crises that loomed before them. And thanks to God's moral-spiritual renewal of America, America came through these crises stronger than ever.
Now here we are today morally confused and horribly undirected. Worse, we seem to want to fight any efforts to get us up and running again as a truly great society. We need Godly, not more Rationally human, guidance again ... badly.
Thus, recovering that Covenant or contractual relationship with God is a matter of great urgency today.